Dachshunds can be also called sausage dogs, doxie dogs, wiener dogs… They are famous and are favorite around the world. Besides, they are also loved because they are extremely brave, there are many stories that dachshunds sacrifice their lives to save their owners. That is why you should own a dachshund dog and find a cool name for your dog is important.
When you are owning a dachshund puppy and you are looking for a perfect name for your four-legged friend. This is an ideal place for you to pick up one name for your cute dachshund. Keep reading and discover them all.
What name do you want to choose for your dogs?
Pick a name you like, there are many types of name such as funny names, historical names, dachshund dog names from movies… there are so many options for you.
It is better to choose simple names that you can pronounce without difficulty. A good dachshund name can actually enhance his responsiveness and improve communication between you and your dog.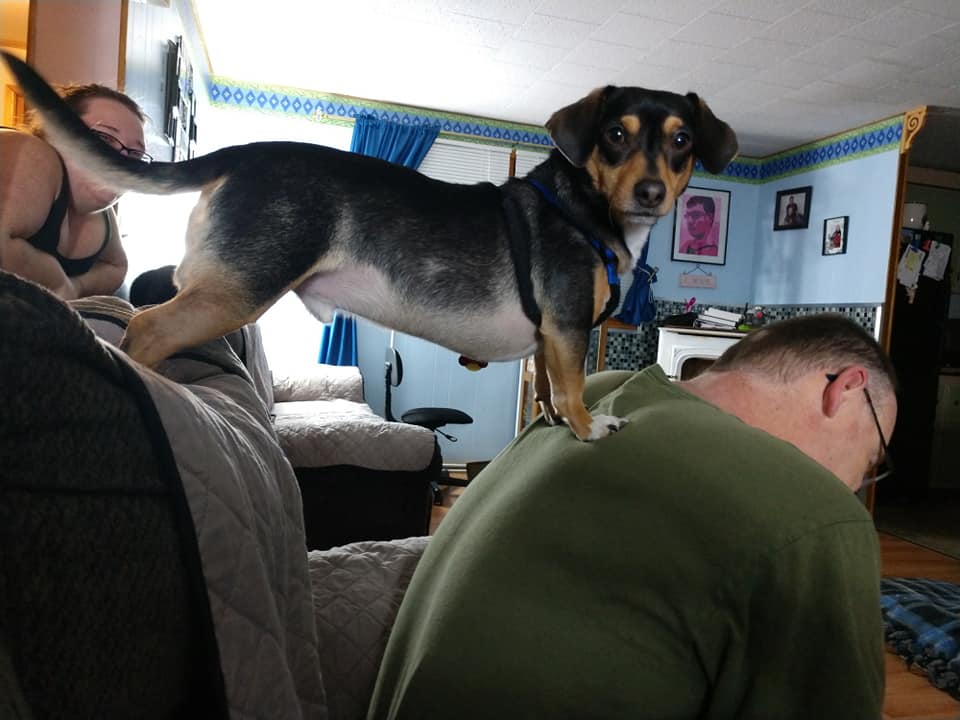 If possible, you should choose a name that contains one or two syllables, making it easier for your four-legged to remember its name. Opt for names that contain the vowels, "a", "e" and "i".
Do not use a name which belongs to your family member or a common name because it can confuse your dog.
Cool names for dachshund puppies – MALES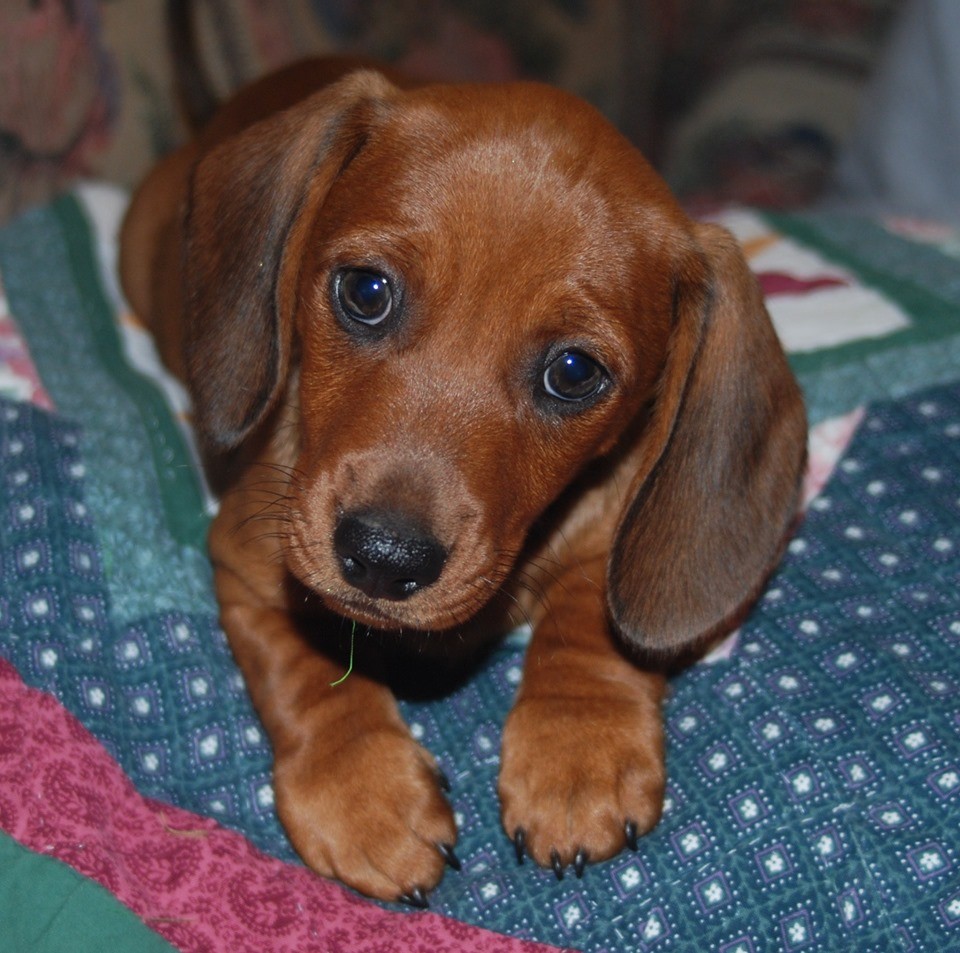 Below is a list of male dachshund names! If you just adopted a male dachshund puppy and you are wondering what to name it? You have a lot of ideas to pick up a name from a list below:
Ron
Otto
Ken
Oliver
Miguel
Walter
Achilles
Axel
Junior
Dario
Michael
Noe
Lucas
Max
Aldo
Evan
Hank
Jack
Atila
Sultan
Iker
Mark
Francis
Melvin
August
Tom
Bruno
Vincent
Dennis
Rex
Mike
Bob
Brandon
Willy
You cannot find a perfect name for your dachshund puppy? Don't worry, you can find more cool names below:
Cool names for dachshund puppies – FEMALES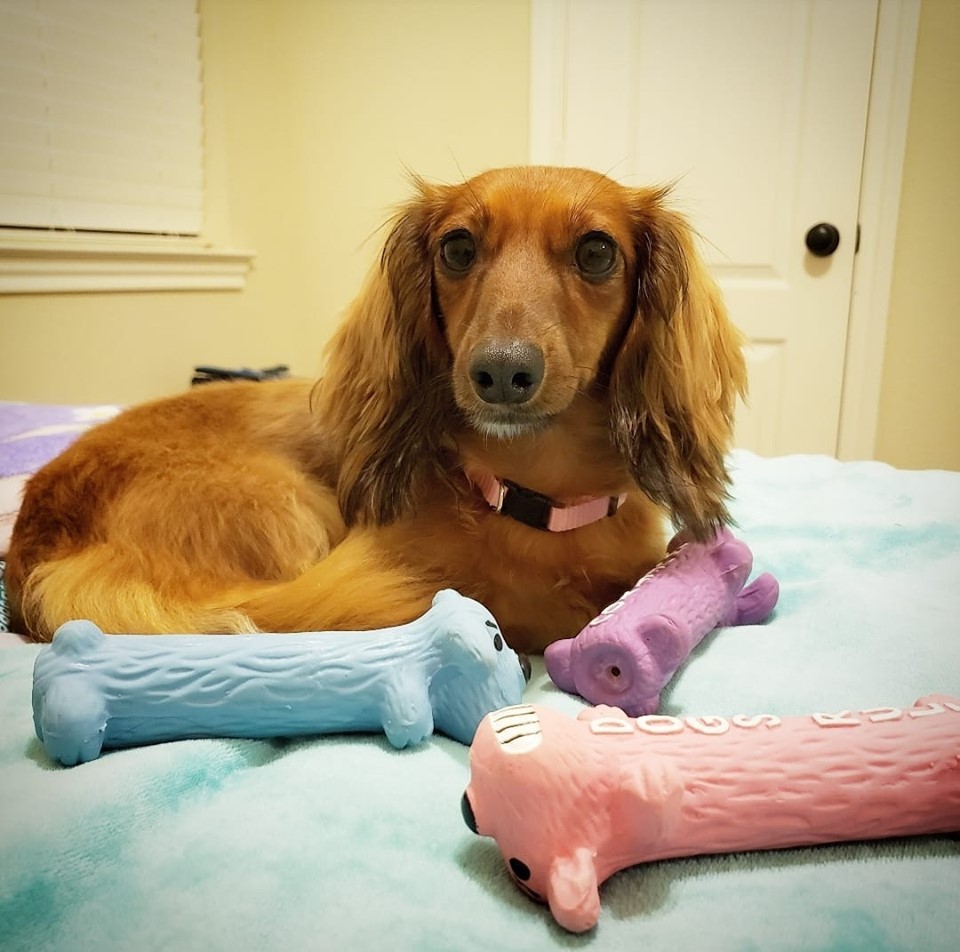 If you just owned a tiny female dachshund, she is playful and lovely. Here is our list of ideas for your sausage dog which is cute and small.

Flower
Adele
Frida
Pippa
Mandy
Lucy
Uma
Paula
Lady
Mimi
Star
Luna
Gloria
Roma
Linda
Angie
Lilo
Kiara
Amelie
Sasha
Wendy
Meg
Melody
Skye
Cindy
Pearl
Paula
Kelly
Mina
Lina
Dalia
Alli
Grace
Jade
Zoe
Vivi
Leticia
Hillary
Monica
Perfect names for dachshund puppies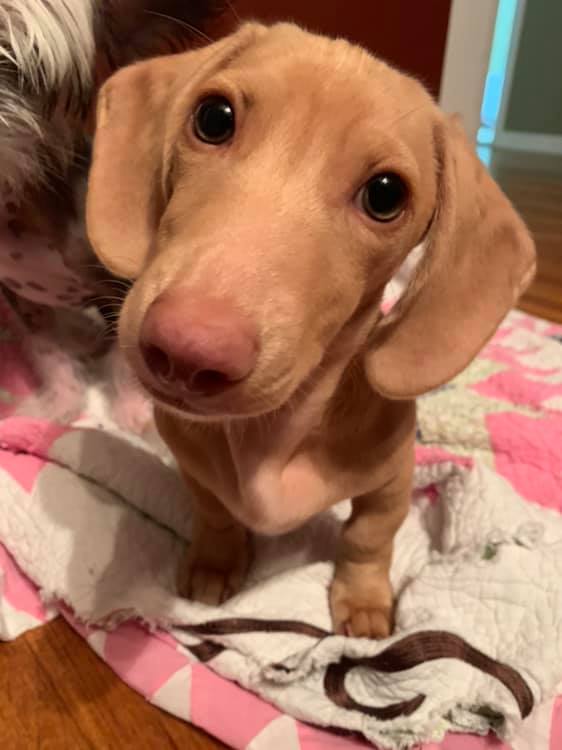 Adopting a new dachshund puppy is always the best choice. Besides, picking up a perfect name for your lovely four-legged friend is important. That's why we list a list of perfect names, let choose one for your dachshund puppy.

Sissy
Lulu
Isis
Poppy
Harry
Sol
Suzie
Frau
Bonnie
Gizmo
Cutie
Penny
Yeti
Molly
Mary
Koro
Nina
Toby
Rafael
Baby
Mia
Mora
Galo
Cristal
Paco
Bloom
Prince
Tinker
Princess
Spike
Vero
Vicky
Cap
Timmy
Benji
Klaus
Roger
Meg
Bella
Andy
Bambi
Casey
Anita
Lee
Jasper
Lily
Pepe
Mel
Fuzzy
Cookie
Ernie
Cuz
Pumba
Peggy
Gin
Roy
Kiwi
Taz
Pika
Jolly
Gus
Cool names for black dachshunds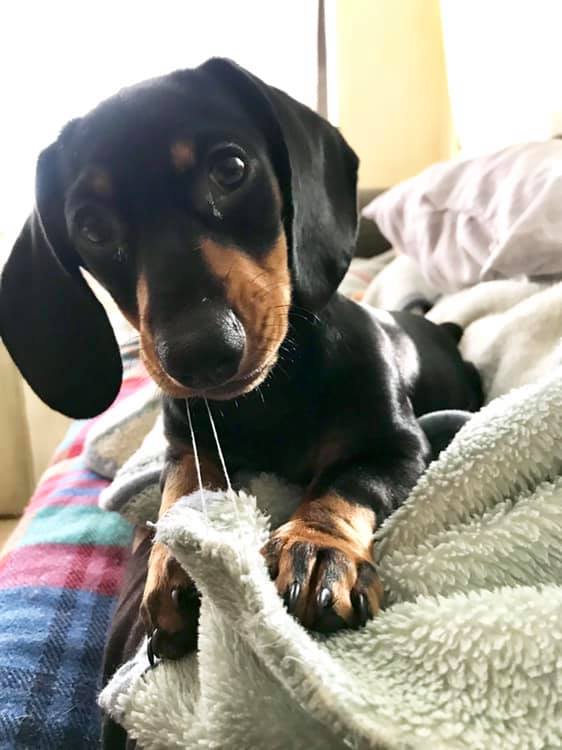 There are many types of doxie dogs coming in a variety of color. Therefore, choosing a cool name that makes reference to the dog's coat color is a great idea! Do you own a black dachshund? If so, you should pick a name for your cute dachshund from the list below:
Jano
Apolo
Sabrina
Merlin
Aiko
Salen
Adam
Zorro
Pierre
Kaiser
Anubis
Winter
Helena
Sanson
Zombi
Rin
Judas
Kaori
Ursula
Luna
Moon
Dandy
Kent
Byron
Nilo
Robin
Orion
Joker
Bull
Dori
Night
Jon
Ghost
Dakota
Stella
Tim
Draco
Hera
Sirius
Fiona
Shadow
Snow
Moira
Shadow
Margot
Bellatrix
Burns
Leonard
Silver
Alaska
Unique dachshund names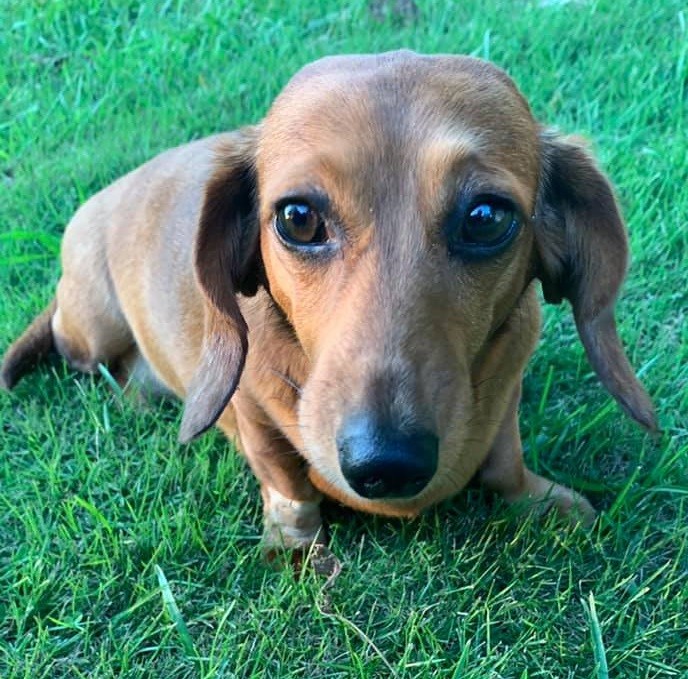 If you own a dachshund and you want your puppy to be the unique one. That's cool and that's why we list a list of unique name for your sausage dog. Comment if you think your dog's name is unique.

Clyde
Tiana
Aslan
Buzz
Golfo
Lucky
Thor
Popeye
Mozart
Konan
Kyra
Candy
Bay
Zeus
Simba
Goofy
Pim
Fellini
Napoleon
Romeo
Bengi
Russo
Haru
Masaki
Dollar
Yoko
Miley
Asterix
Zelda
Sherlock
Dante
Woody
Donald
Sheldon
Boss
Nemo
Laika
Fluffly
Kiko
Teddy
Gandalf
Rayo
Golfo
Iris
Tura
Daphne
Rocky
Yuki
Octopus
Frankie
Speedy
Skyler
Hina
Sparky
Kent
Funny names for dachshunds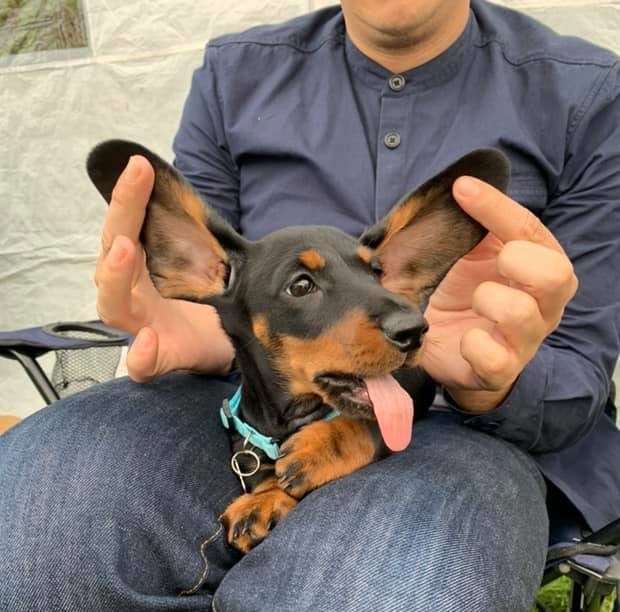 If you just adopted a dachshund and you love funny things. The list below is ideal for you.

Sugar
Panda
Puma
Snow
Tambo
Pipo
Lola
Sake
Bacon
Caramel
Rambo
Sweet
Oyster
Tooth
Chili
Hot-dog
Dodo
Minnie
Silvester
Captain
Puppy
Gaston
Alfalfa
Nanny
Dolly
Road runner
Tweety
Lion
Len
Commissioner
Einstein
Dexter
Golf
Naruto
Gel
Freckles
Ginger
Muffin
Goku
Paris
Chips
Apricot
Sparrow
Basil
Buzz
Bugs
Stewy
Batman
This article uses photos from Dachshund Bonus Group and the photos were shared by member of the group. Thanks to all members for the shares.
Have you chosen cute names for your lovely puppies? Please comment the names below!