Many people who just saw the picture below and they had to utter that they had never seen such a dachshund. Why is the dog so huge?
"Vivian is the name of the giant dachshund, he has the appearance same as other short-legged dachshund breeds. However, thanks to an owner Mitch Boyer, a photographer who had turned the dachshund into a giant dachshund.
Mitch Boyer said that he loves his dachshund puppy so much and he would like to make a wonderful thing for the dog. And one day, he used Photoshop to turn his dachshund from a small short dog to more stature"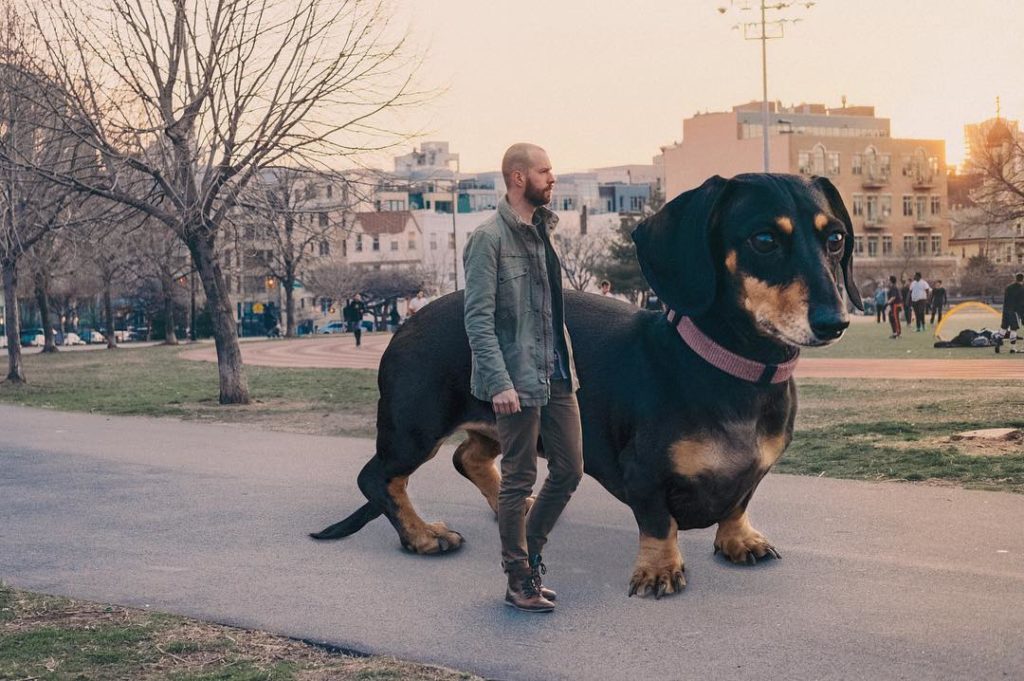 Vivian doesn't look like typical dachshund, she looks like a giant dog when walking with her owner on the city.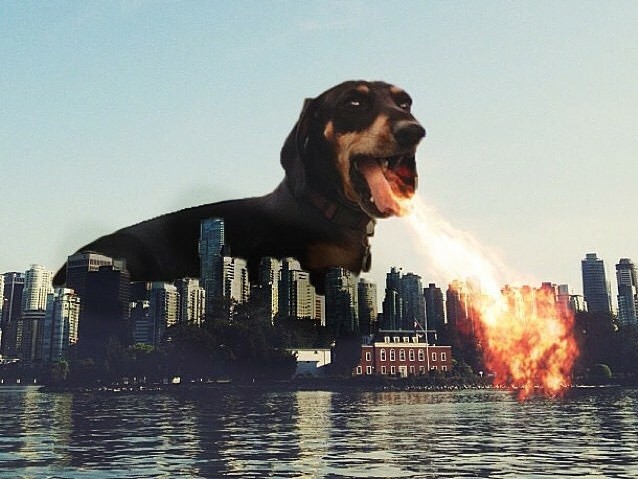 Photoshopped photos made many people surprised about the giant dachshund.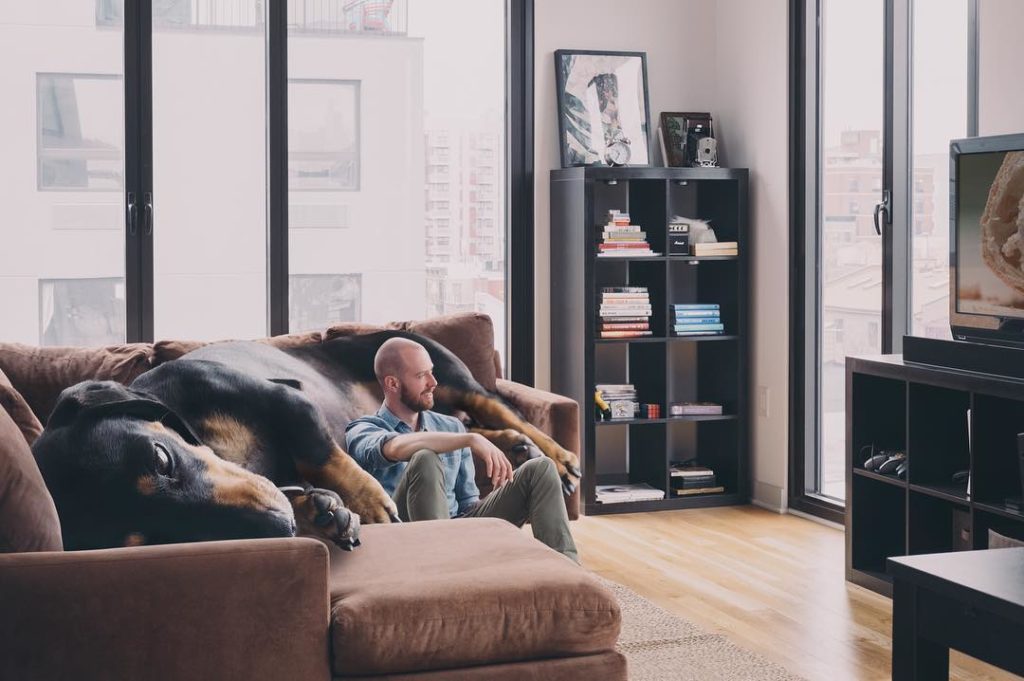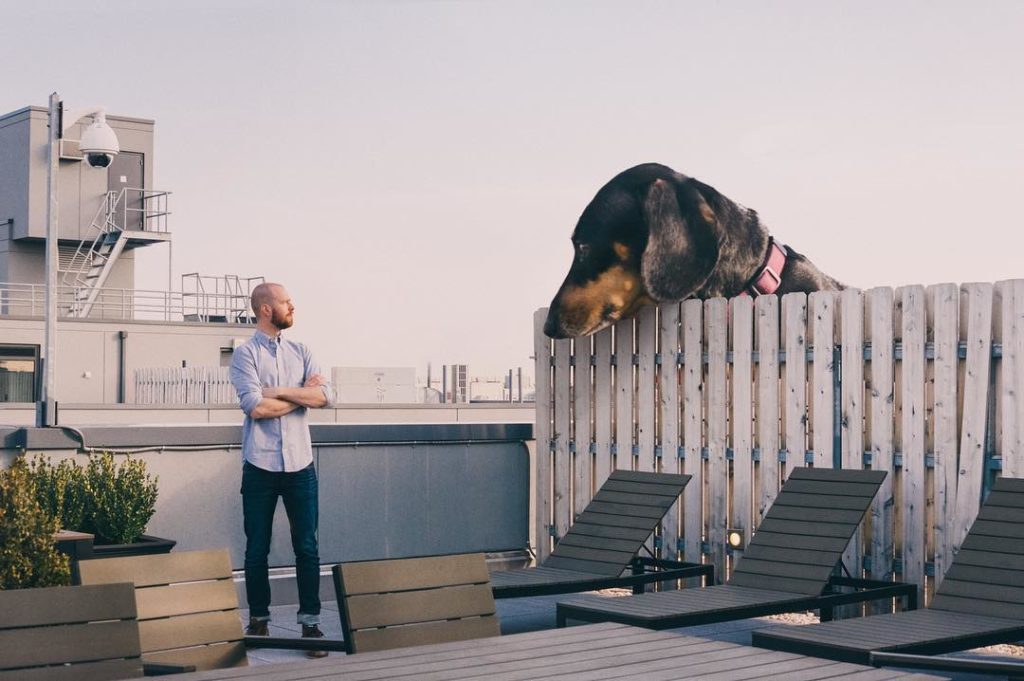 Vivian became a giant dachshund thanks to the magic hand of her owner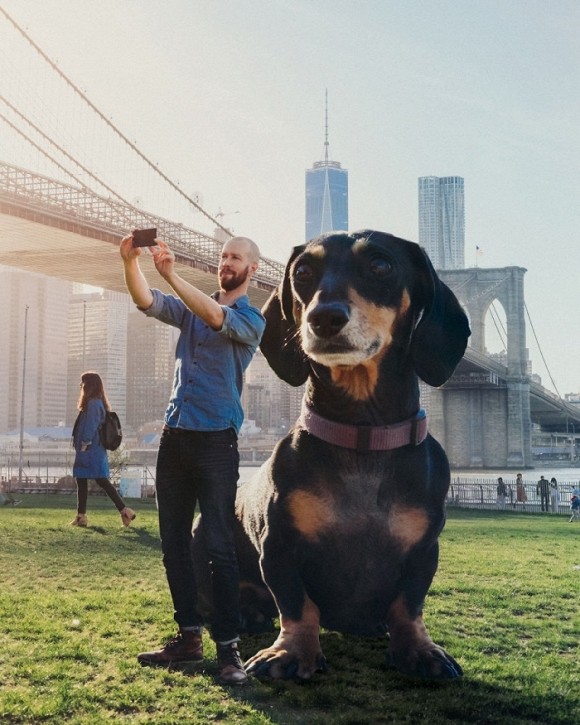 Vivian thinks she is just as big as the city we live in. Boyer said.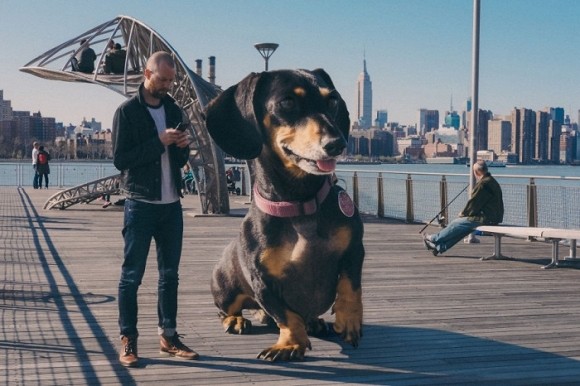 The photoshopped photo, it looks so real.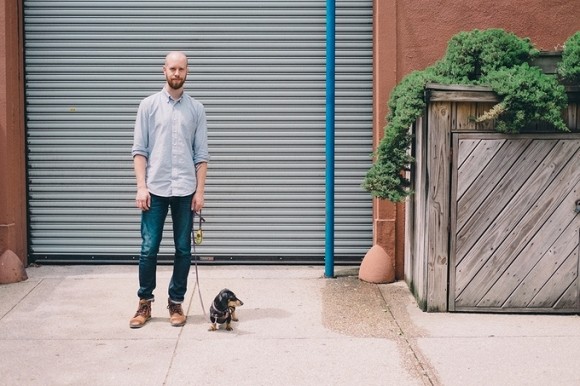 Real size of the dachshund Vivian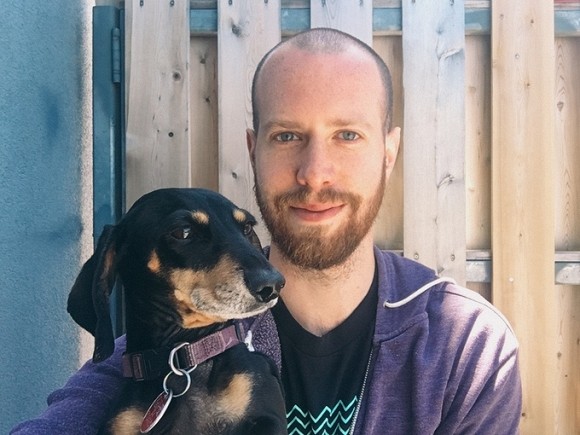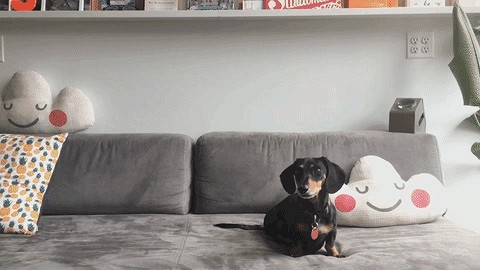 Finally, the dachshund is cute, isn't she?