10 Adorable Ways Your Dachshund Puppies Express Love For You
How do you show your love to your dachshunds? Taking a walk in the park, belly stroking or just a tight hug. Therefore, have you ever noticed how your four-legged friends express love for you? Dachshund Bonus will introduce you 10 ways your dachshund puppies show their love to you.
1. Screaming when you go home.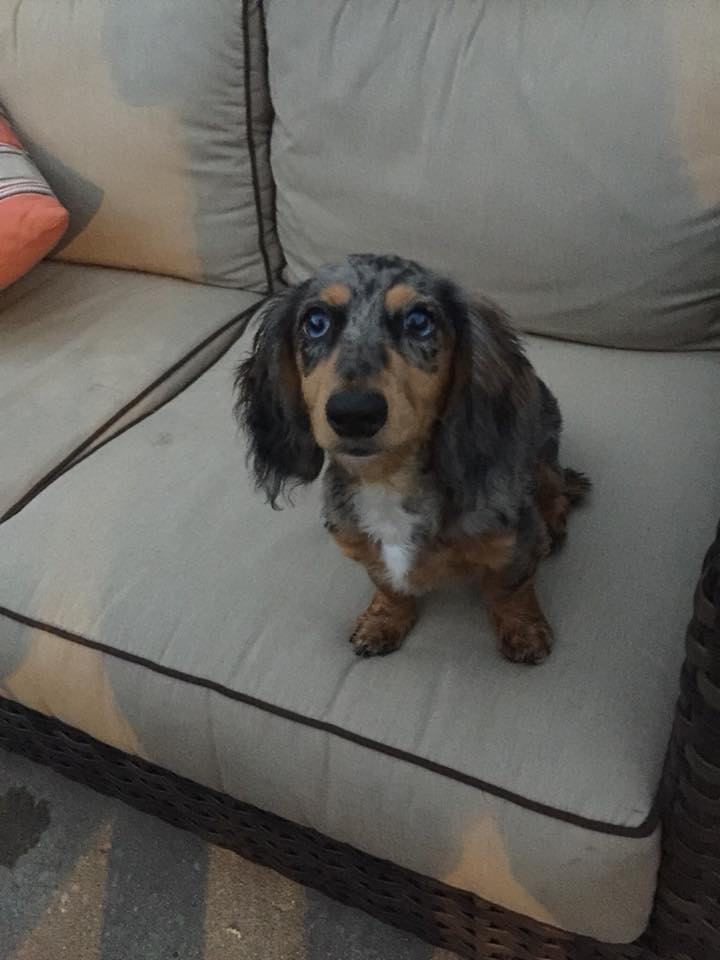 When you are away from home for weeks, days or even just several minutes and your dachshund puppies will express their happiness such as jumping, wagging their tails, screaming right after you return and open the door.
2. Licking your face.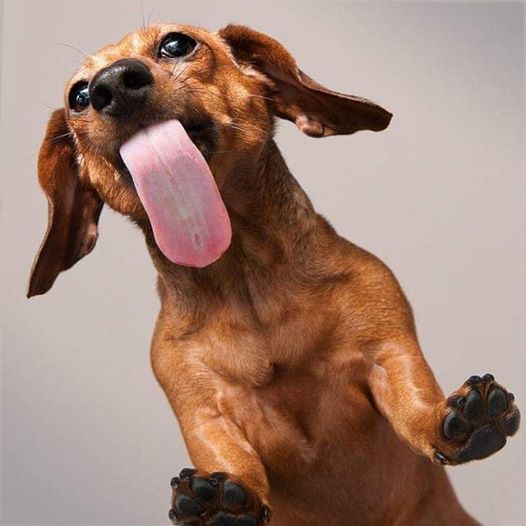 When we are fall in love, we will express our loves like kissing, snuggling. But if it's a dachshund, it is much more special and that is licking. Don't think it is not crude and unsanitary. If you own a dachshund puppy, you will understand that it's so sweet when your dog licks on your face.
3. Bringing your stuffs and placing around them.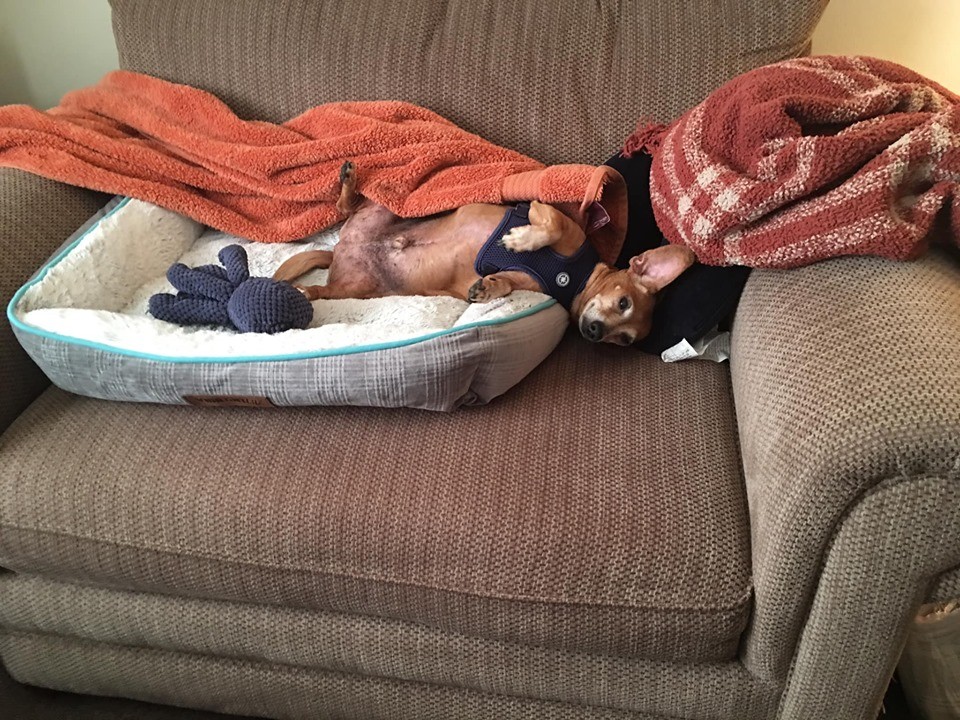 When the puppies are so close to their owners, they will like everything of their owners like shoes, stinky socks, t-shirts or even underwear. Specially, your dogs really like to steal dirty shoes and clothes of you. I guess that you don't like it so much, therefore providing an interesting toy for your dogs is recommended.
4. Waking you up in the morning.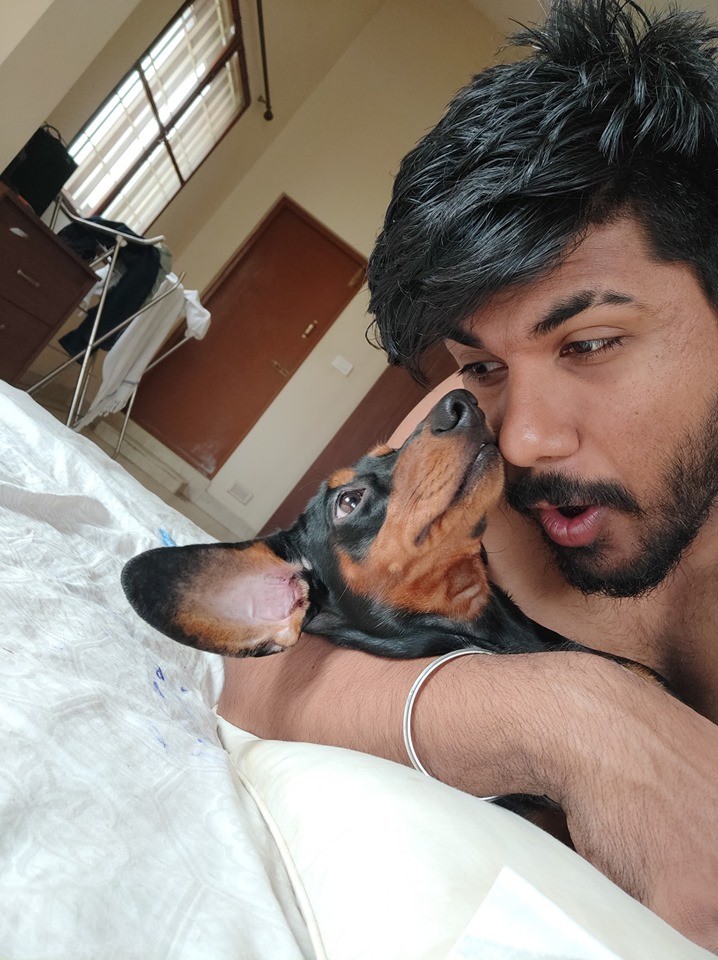 Do you know? Dachshunds are smarter than you thought. They know that you need to wake up in time for working. The mischievous puppies will not hesitate to climb into bed lick your face, pull your legs and do anything until you get up. What is more amazing than having a mobile alarm clock?
5. Smiling at you.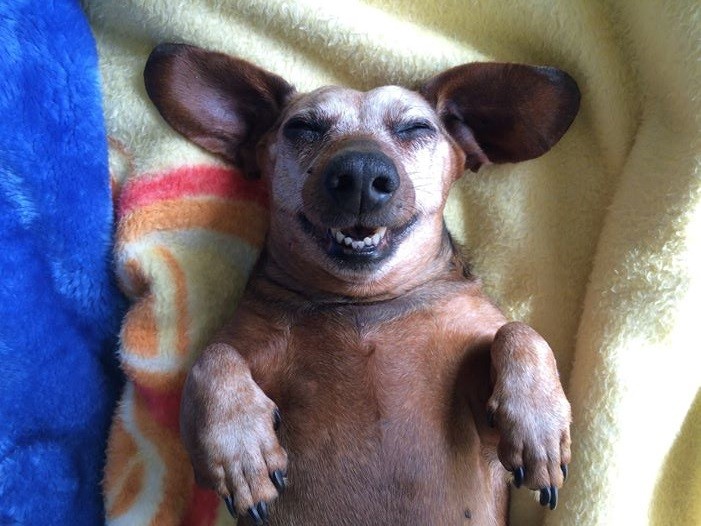 Research showed that dachshund puppies can learn to smile because they have seen their owners do the same. And when you see your dogs smiling, it usually means they are contented and happy. Do you see that your dogs are super cute when they are smiling at you?
6. Following you everywhere.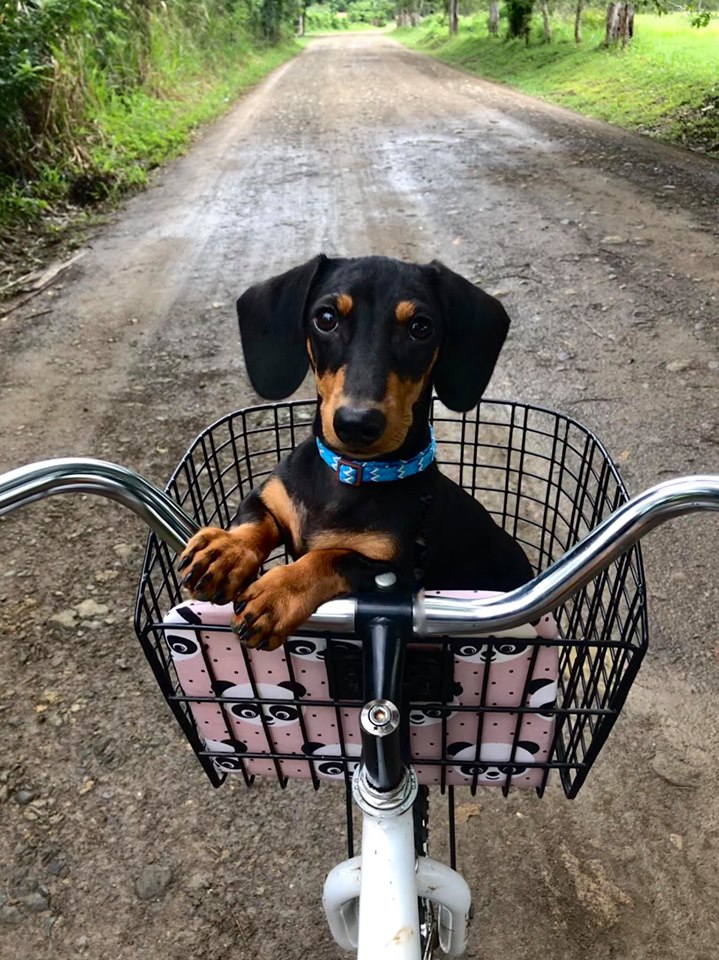 You feel lonely? Don't worry because there is a loyal friend he is willing to go with you to everywhere you want. Dachshunds are not afraid of suffering as long as you are beside them.
7. Laying on you.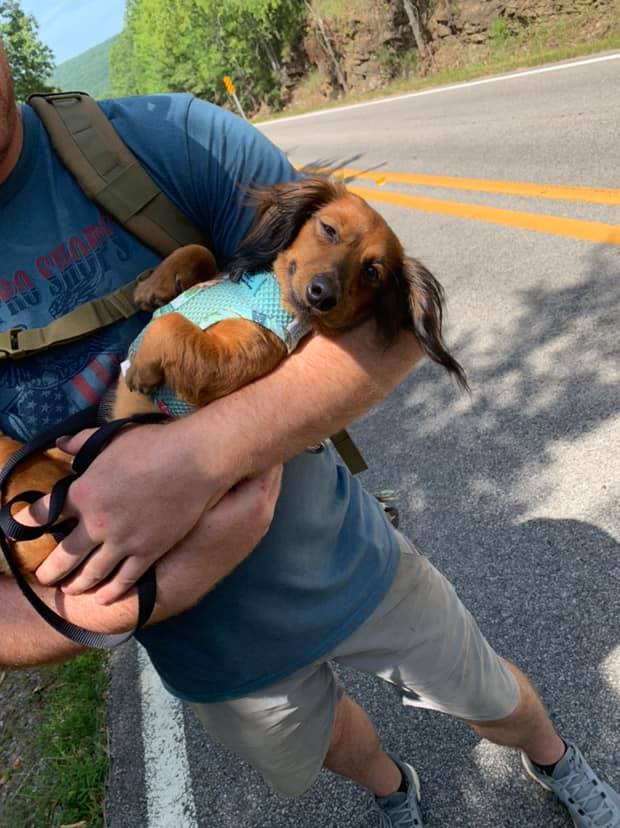 Like cats, dachshund puppies always think that they are so tiny in your eyes although they are growing up day by day. That is why your puppies usually like to lay on you especially they really like to be snuggled by you.
8. Waiting for you.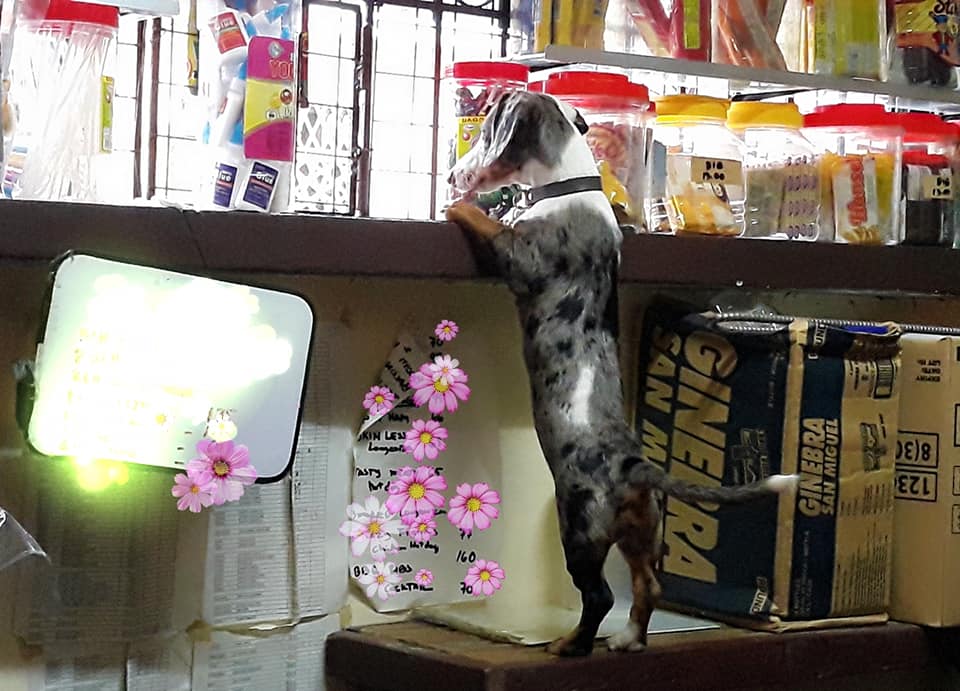 When you go to work or go somewhere far away, your four-legged friends are days and nights waiting for you like waiting for a lover. Therefore, dachshund owners will not be stranger to stories that loyal dogs always were waiting for their owners for many years and they had not known that their owners had died already. So please respect your dogs.
9. Being jealous.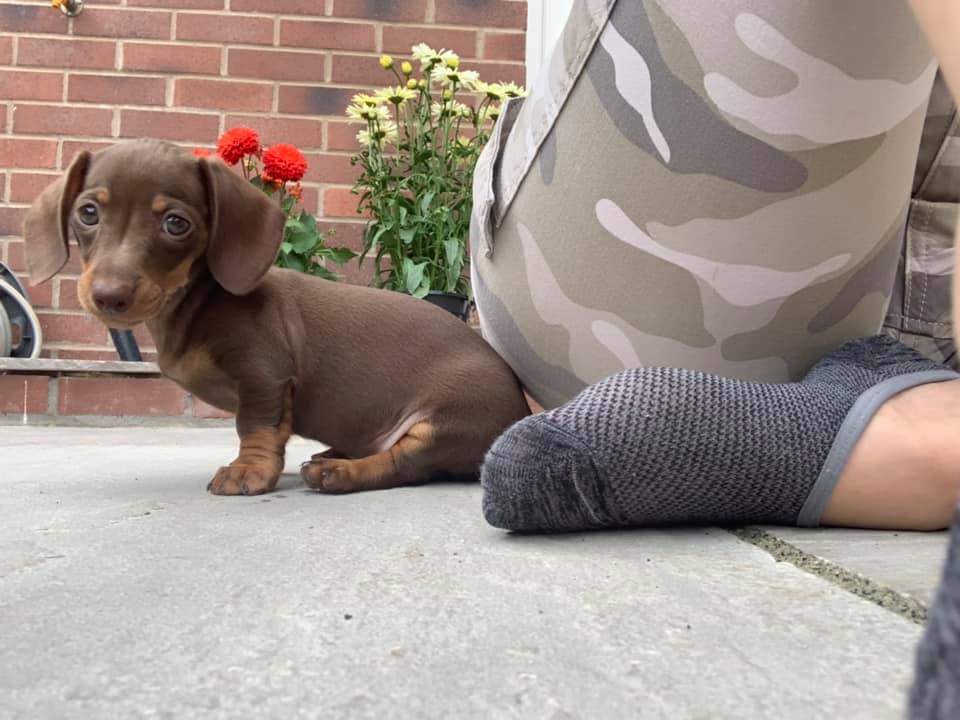 Do you believe? A dog can get jealous when his owner pays attention to other people, other dogs or other animals. Just like humans, they just want to attach your attention on them. Therefore, if you love your dachshunds, pay attention to them.
10. Protecting you.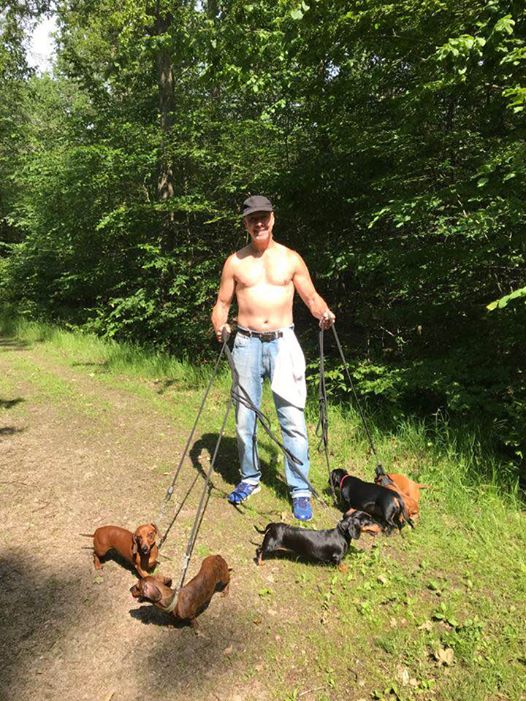 Everyone know that dachshunds are very loyal to their owners, they always protect their owners when there are strangers attaching their owners. When you take your dog for a walk, your puppies will always go ahead to check if there is any danger to the owners. When you are drowning, the dachshunds will not hesitate to jump into the water and drag their owners to shore. Or a newest story that a dachshund died after fighting with a cobra to protect his owner's family.
Read the story here.
You see, dachshunds are very mischievous and lovely, that is why they are famous and owned around the world. No reasons not to have a dachshund, right? All the photos were collected from Dachshund Bonus Group. Thanks to all members who shared the photos.
It is great to have a dachshund accompany you around the world, right?