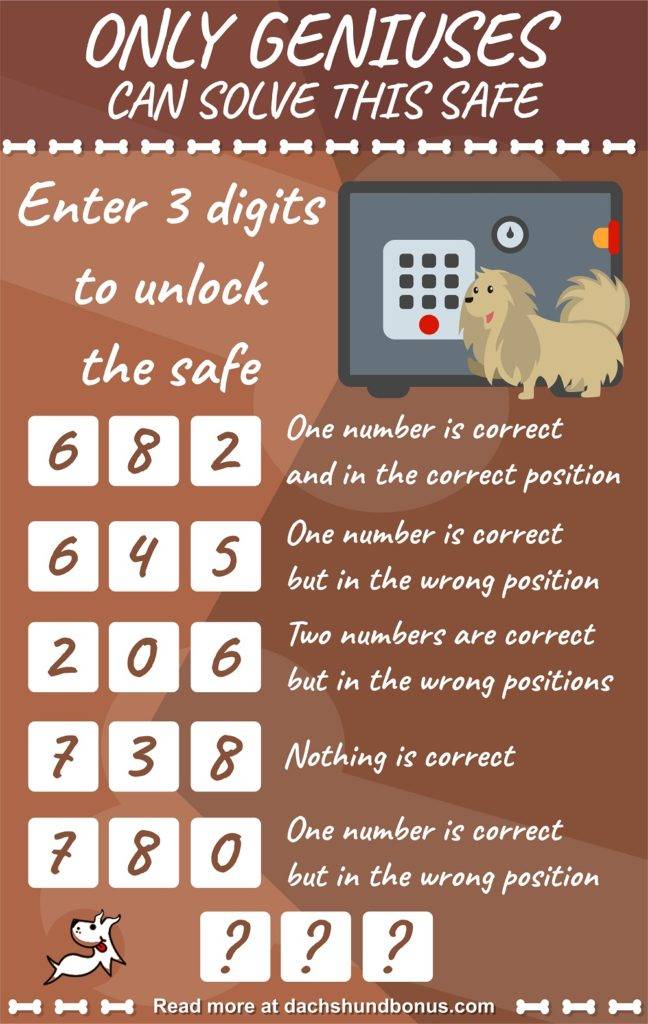 Hello! This is Bonus, a lovely doxie dog. My dad just bought me a small safe but I don't know the password to open it. Can you help me find the correct code?
Let's go through the hints below:

From this clue, we can eliminate 7,3,8 as possibilities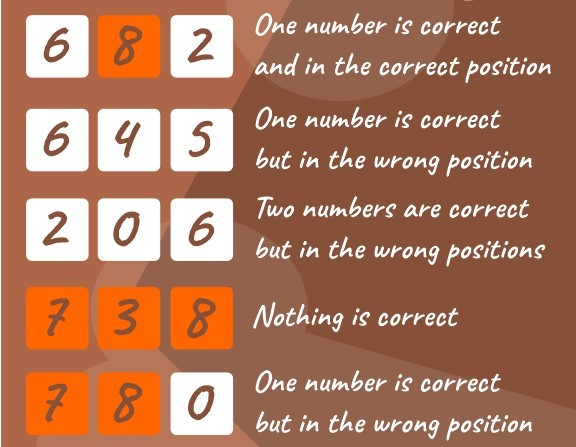 After eliminating, we have 6,2,4,5,0 as valid numbers. But we have to do more elimination.

Either 2 is correct or 6 is correct but not both
If 6 was in the correct position in 682, it would also be in the correct position for 645. So 6 cannot be correct. It means 2 is correct and correctly positioned in 682.

So we've eliminated 6 as possible number and 2 has to be correct and in the third spot. Now from the second, we know that 6 is not a correct number and we know one number is correct so either 4 or 5 is correct but not both.
You may like to read: Funny Dachshund House's Rules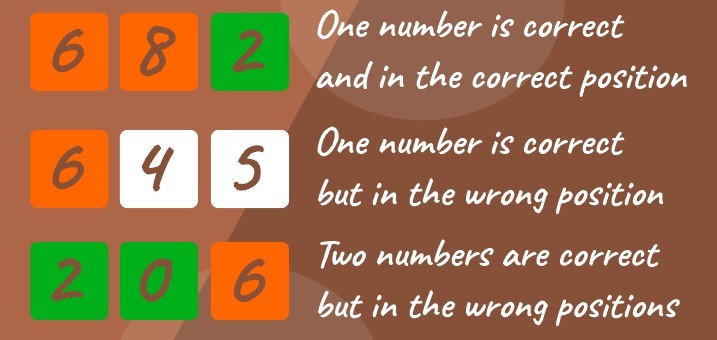 Let's go to the third clue. Well, as we have known 6 is not the correct number and we have two correct numbers so that means both 2 and 0 are correct number but they are in the wrong positions in 206 so 0 must actually be the correct number. From 682, we know 2 is in the third position. So then 0 must be in the first position. Now the password looks something like 0?2
You may like to read: How A Dachshund Dog Defenses From Being Scolded

How to get the final third number? Let's take a look at this clue again. The password is either 042 or 052. If the password was 042, then 645 would have a number (4) in the correct position, however it does not. Therefore the password must be 052.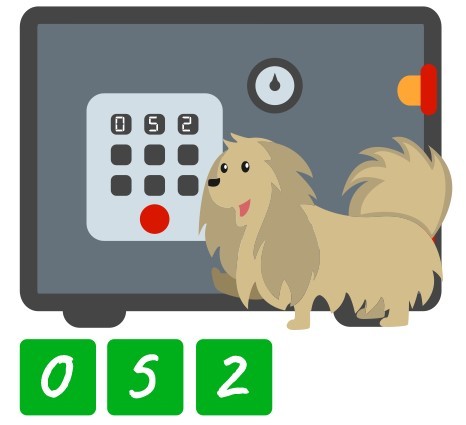 Now you can unlock the safe with the code 052.