Do not underestimate your dogs, they make have a superpower to help you earn a lot of money.
In Canada, a Shiba Inu dog named Hunter had helped its owners Kenny Au and Denise Lo earn about $5,000 thanks to his painting talent. It happened when the couple wants to have artwork in the living room. They had no idea to find expected artworks. They looked at the dog and thought of an idea for paintworks made by a dog. Then, they decided to train their dog on how to hold a brush and draw on paper.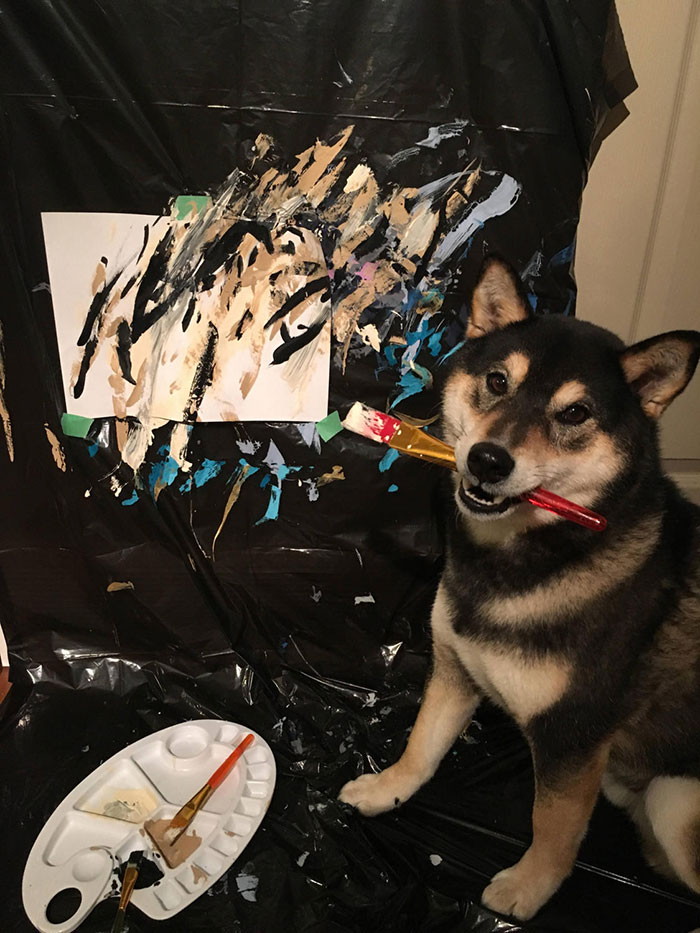 After Hunter knew drawing, he loved to draw, and painting became a part of Hunter's life. It helped Hunter get more active.
When the couple discovered the 5-year-old boy's talent. They decided to create an Instagram account for the Shiba dog. Besides, they created a shop on Etsy where everyone can buy his masterpieces for $38 a pop. The couple had brought about $5,000 from selling masterpieces of Hunter.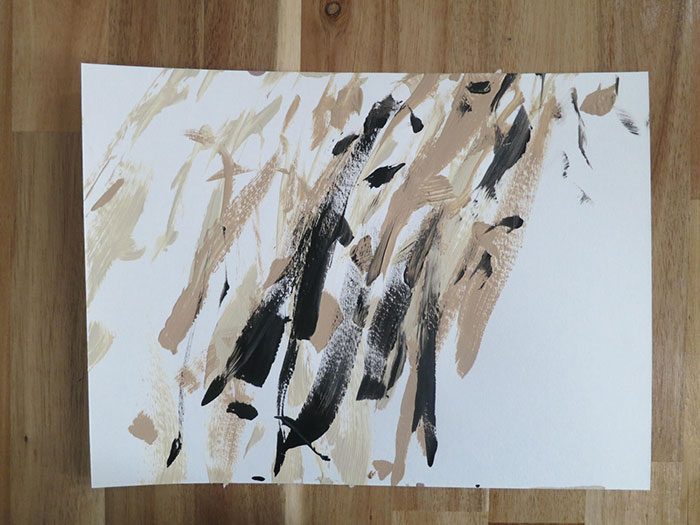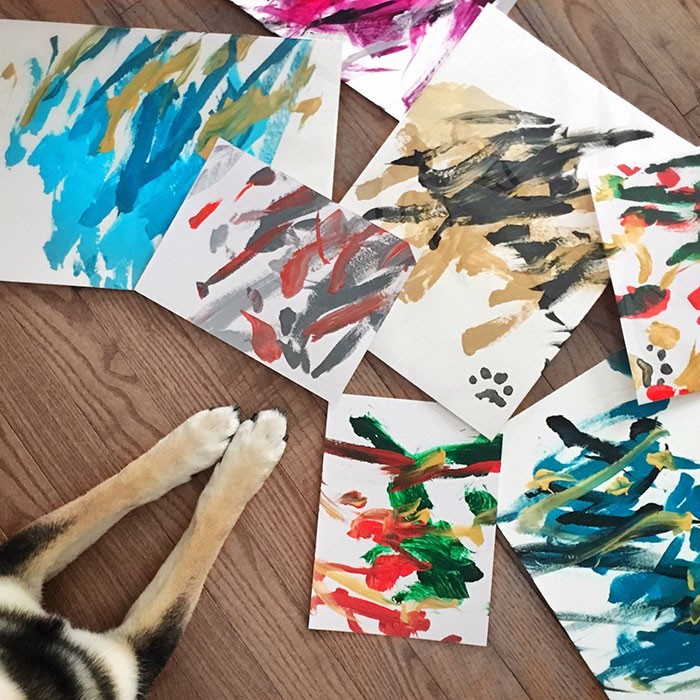 Hunter could draw whatever he wants without constraining or force. When he gets bored with panting, they will stop. This 5-year-old Shiba dog is a part of the Au and Lo family, not just a pet.
"Hunter can clean up his toys, fetch slippers of his owners, stack toy rings… He is definitely the smartest dog we have ever owned but also has a strong personality so if he does not like something we are asking him what he likes. Like getting his nails clipped." The dog's owners shared.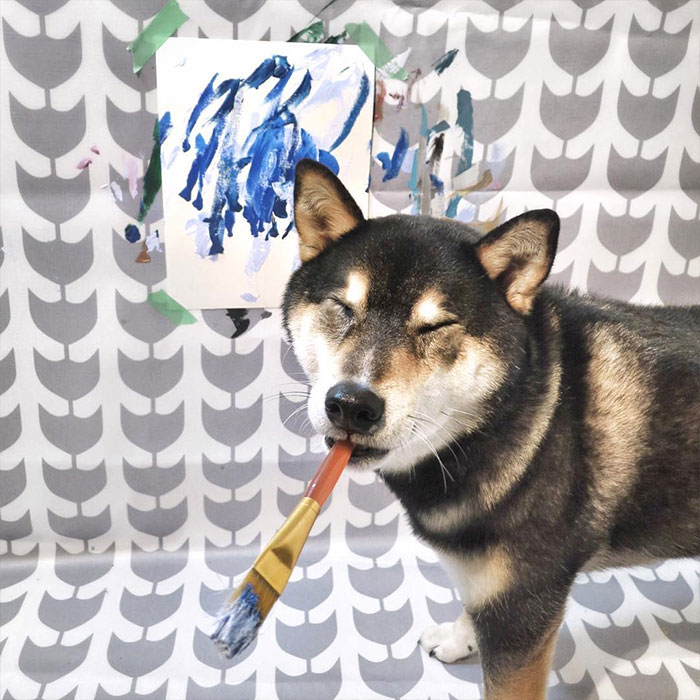 At the age of 5, the cute dog has a lot of artwork. He is also a star on social networks with thousands of followers. Oh! Having such a wise dog is so satisfying, right?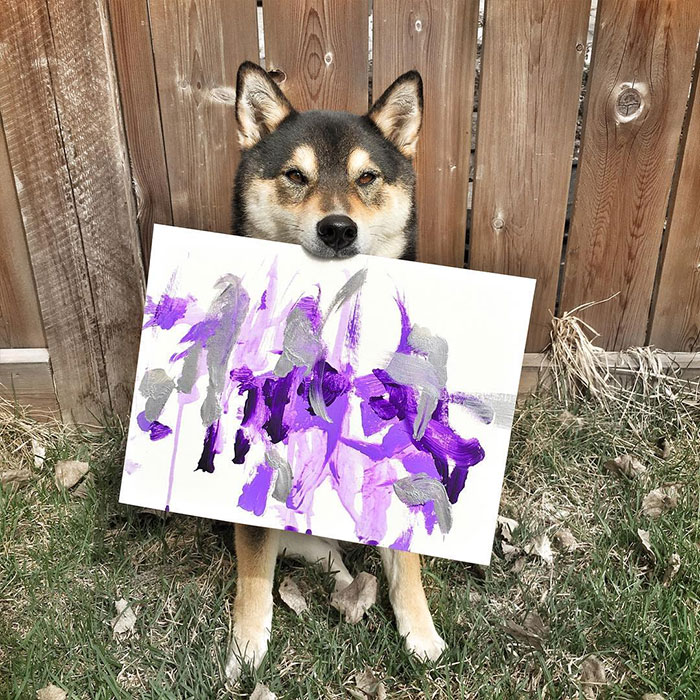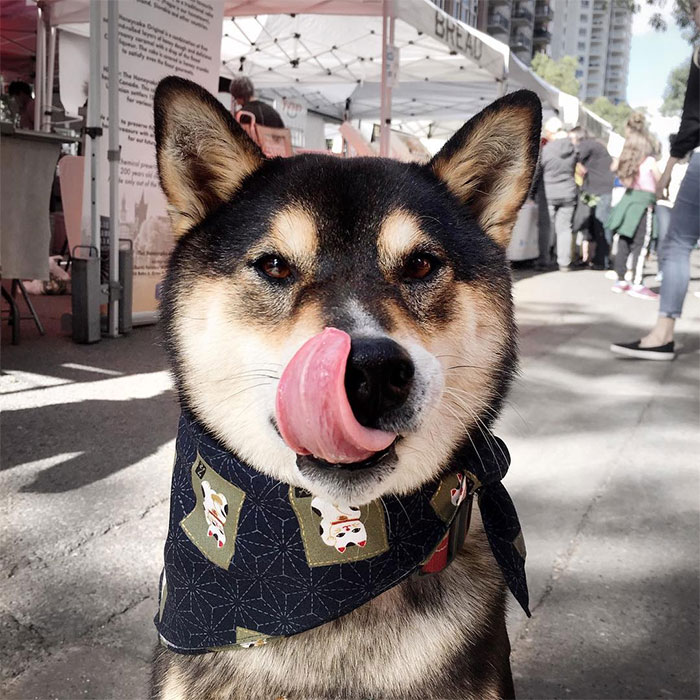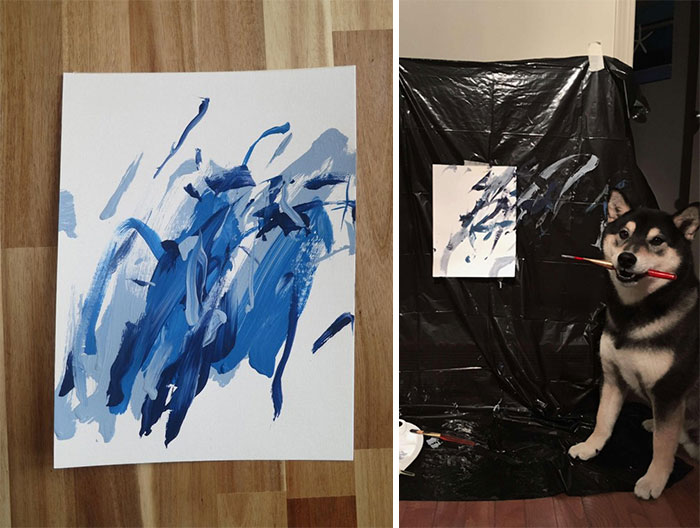 People immediately fell in love with the adorable artist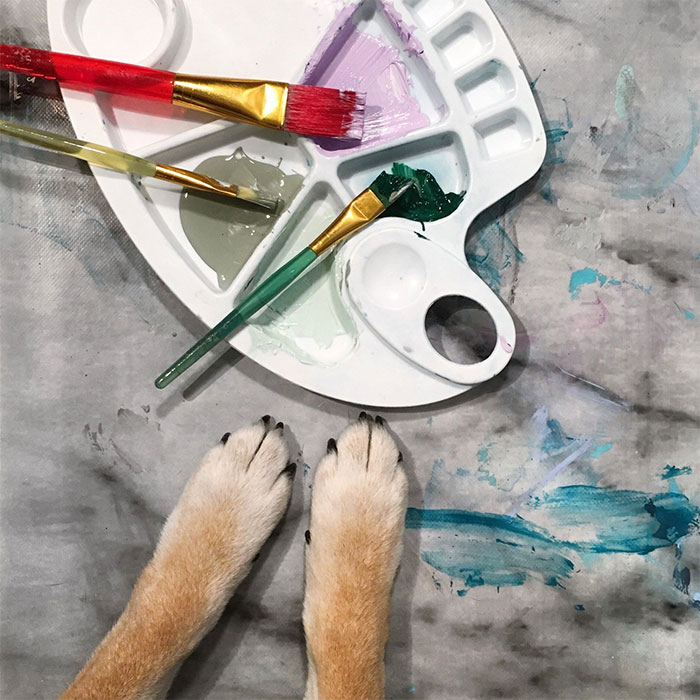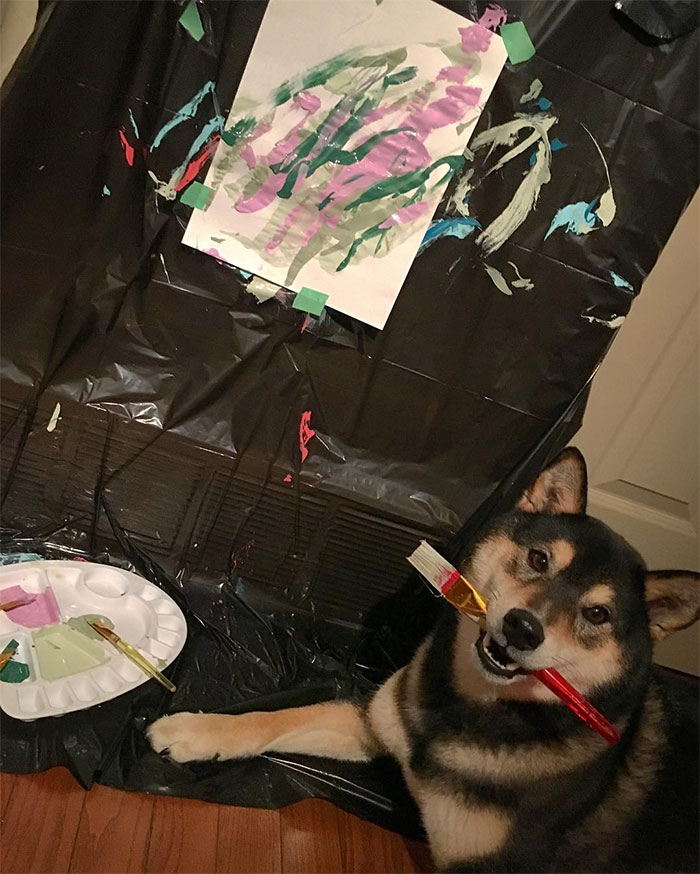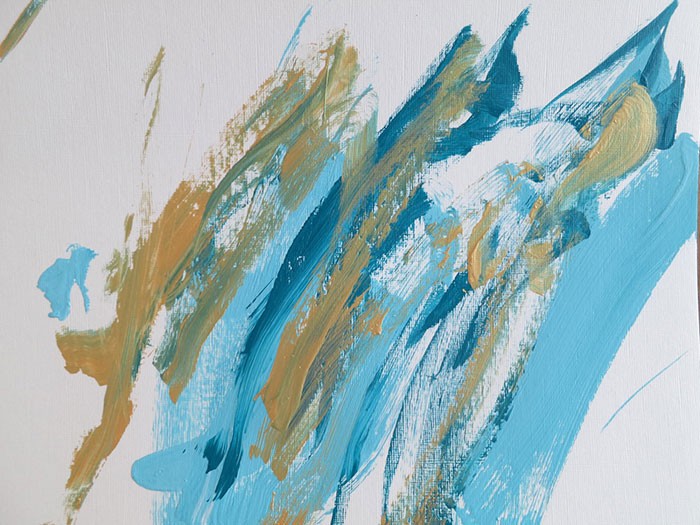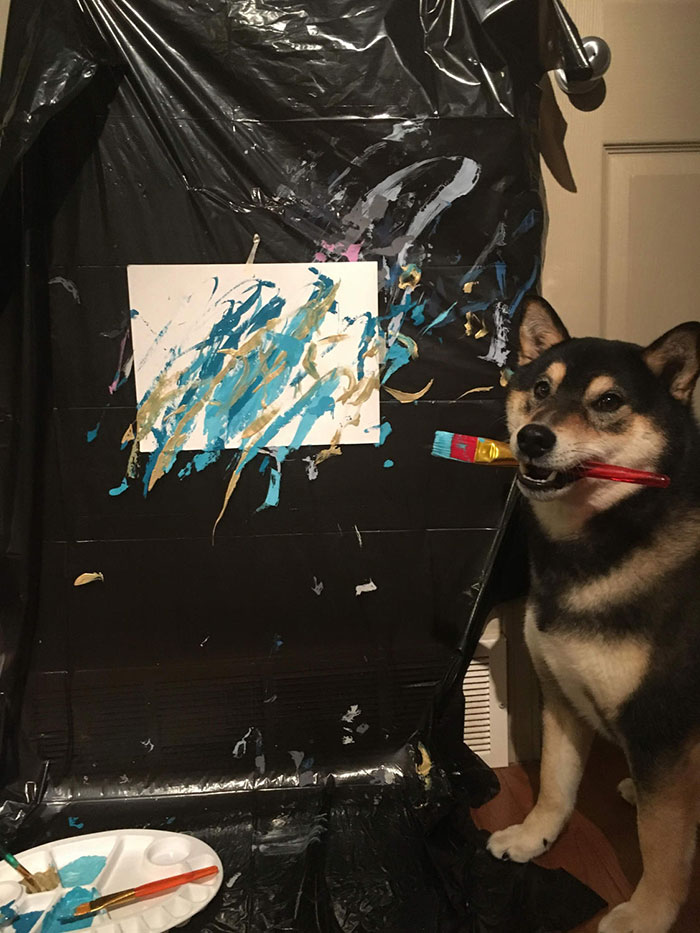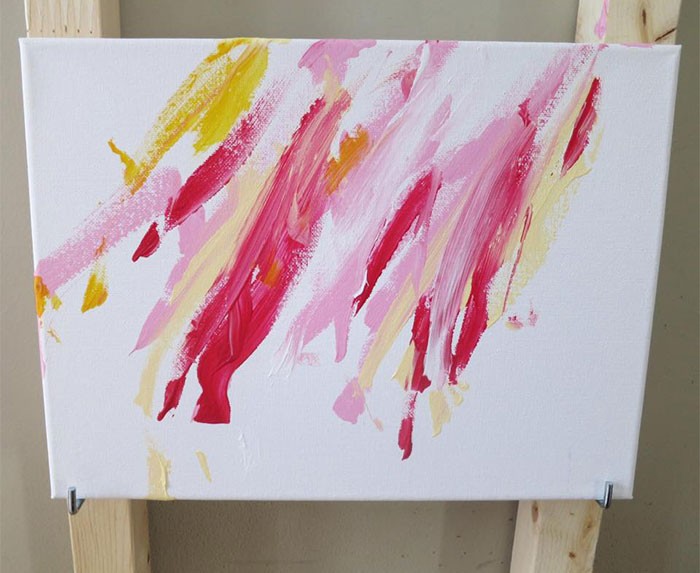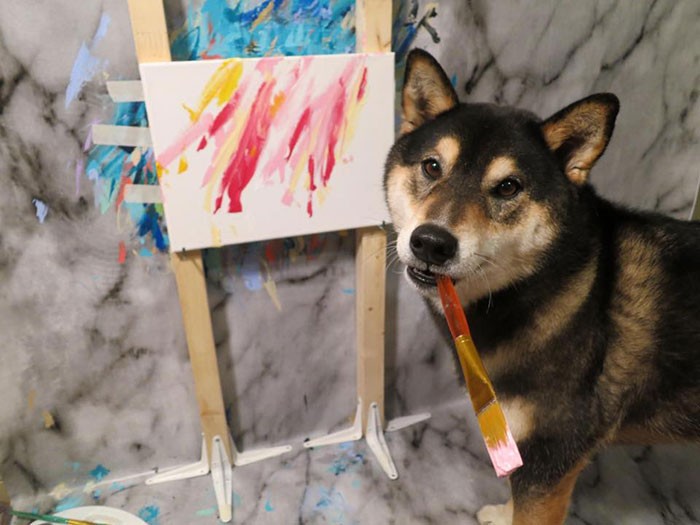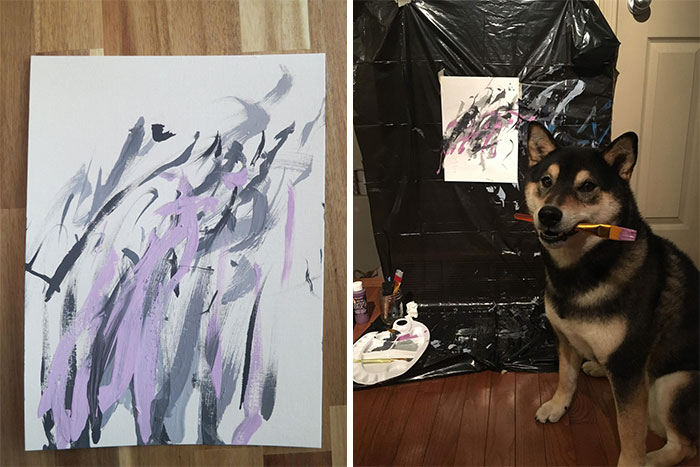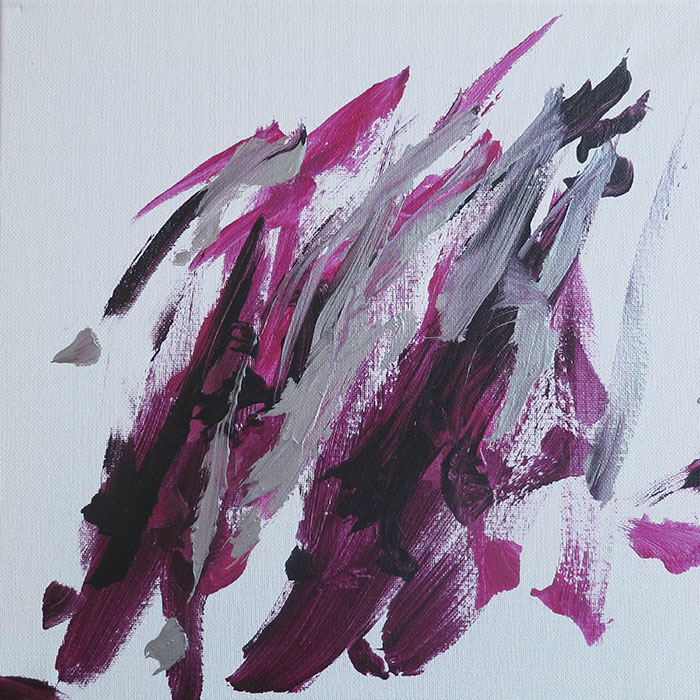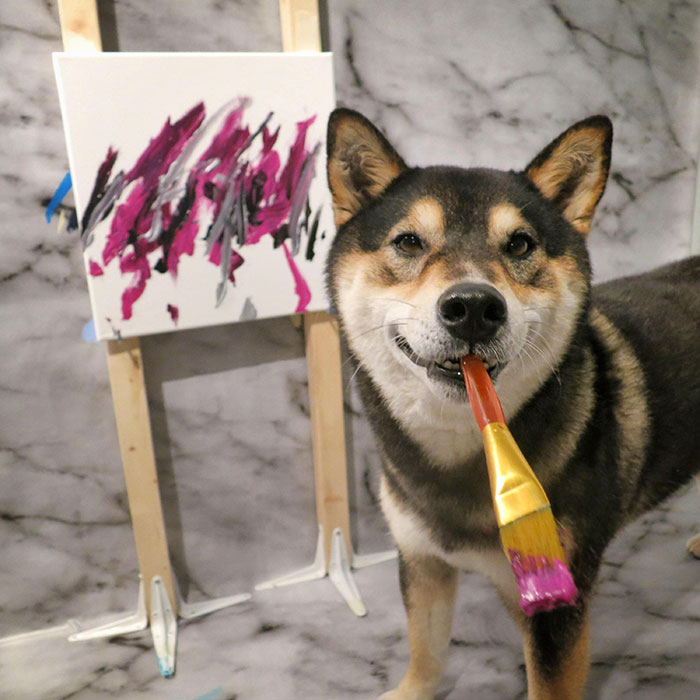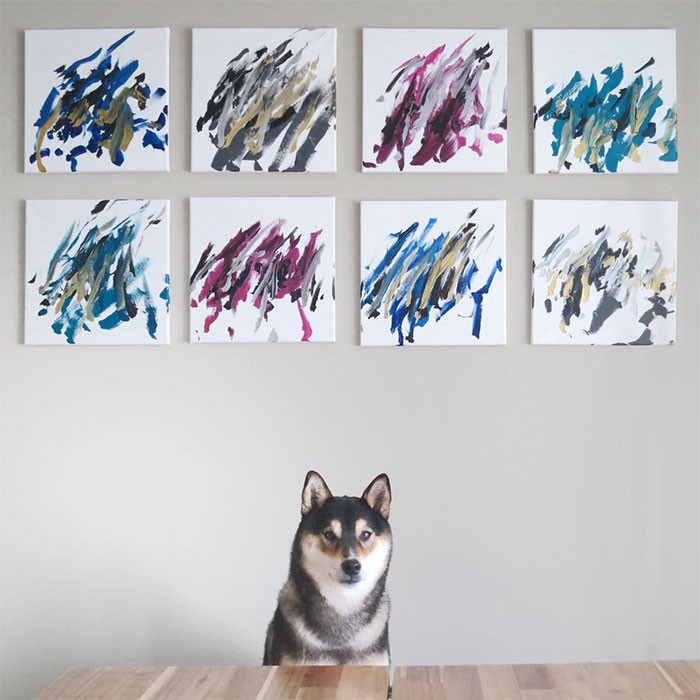 People immediately fell in love with the adorable artist