Louie, a lovely dachshund interrupted and let his owner get special wedding photos.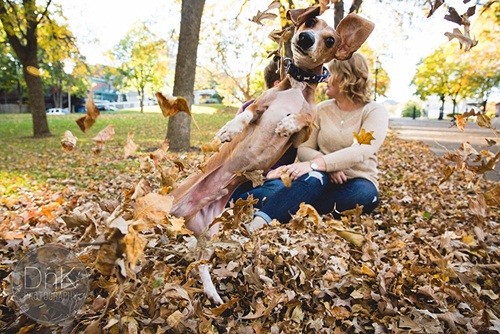 When Megan Determan and Chris Kluthe were going to get married together and they wanted to have a beautiful and romantic wedding photos album in Autumn. The couple decided to take photos with falling leaves and the cute dachshund of Megan.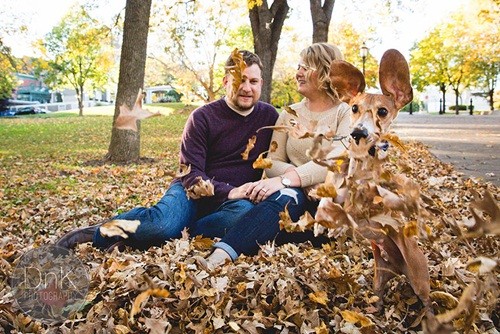 However, the dachshund named Louie had got his own plan. He will disturb his owner when the owner was taking wedding photos. The romantic photos became funny photos because the dachshund always jumped and tossed the leaves into the air.
The mischievous dachshund buried himself in the dry leaves, he excitedly flung himself up, biting the leaves and completely ruining romantic engagement photos.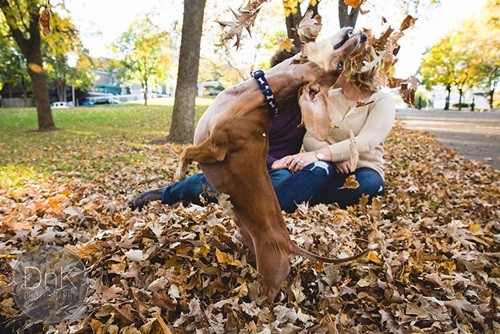 Chris and Megan said that the dachshund Louie loved to play on the fallen leaves, however they did not expect that Louie had gone beyond the limit, he messed everything up in front of the camera.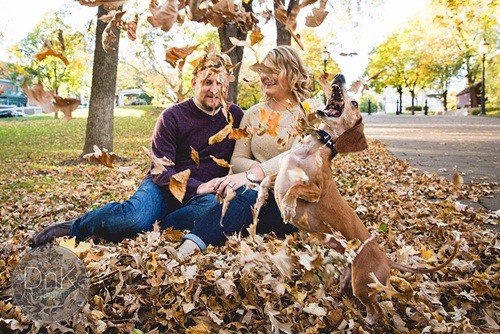 Karin Berdal, a photographer who captured the funny photos said that "I was hoping to capture beautiful and great engagement photos of Megan and Chris, but Louie really flung himself right in front of the camera, it caused the future groom Chris disappeared from the photos."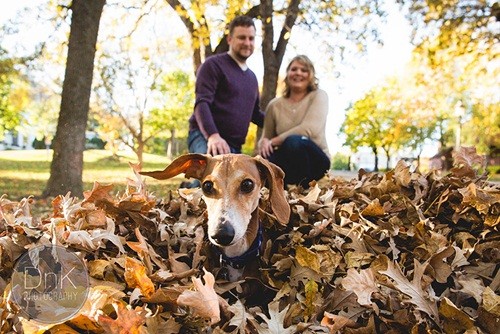 It was not the first time Louie disturb his owner when taking photos. The photographer guessed "Maybe the dog was jealous".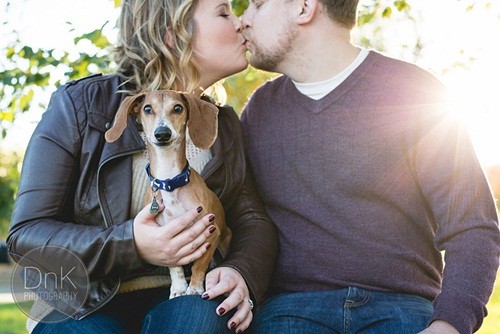 In the end, when Megan picked up her dachshund and hugged him, the mischievous dog stopped mischievous. She still loved her dachshund so much because she knew that the dog just be jealous.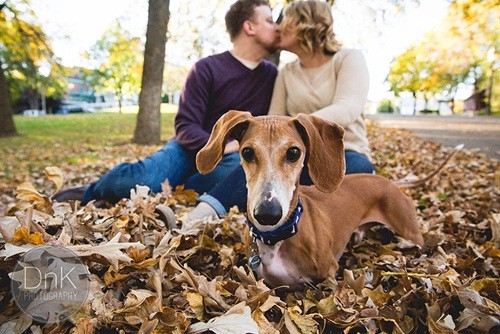 Dachshund are also known as sausage dogs, hot dogs, wiener dogs, doxie… They are funny, brave, proud and sly. They always bring happiness to everyone. They are also smart and they sometimes teach their owner a lesson. These dogs are very loyal to their owner however, they are difficult to train.
Is this dachshund cute?
Share your thought about this dachshund!
From Boredpanda